BONOCLE IS A PORTABLE HANDHELD DEVICE.
Curved on one side to be ergonomic and take the shape of your hand. Flat on the other side to allow it to easily slide over a surface.
AT THE TOP OF THE CURVED SIDE LIES THE BRAILLE CELL SURROUNDED BY THREE BUTTONS
The previous and next buttons on each side and the middle button sits below the braille cell in a teal hue for great contrast.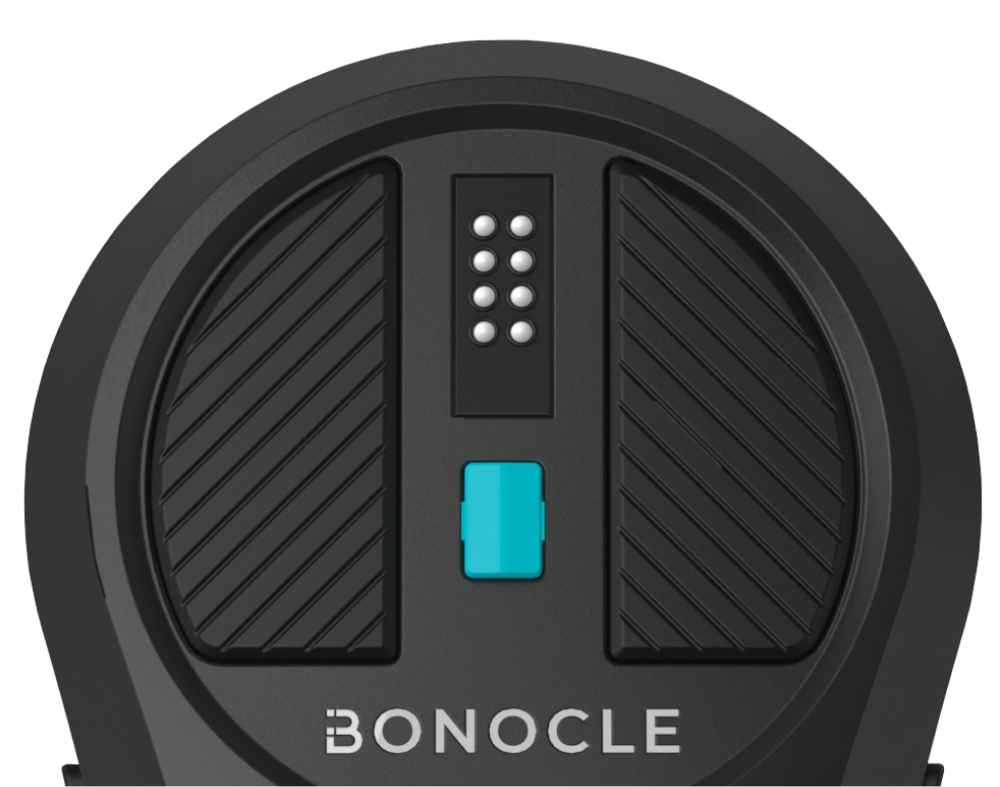 HIGH QUALITY COMPONENTS ARE THE SECRET TO OUR SAUCE
So we've chosen a highly refreshable braille cell that has stood the test of time to suit your reading speed and style.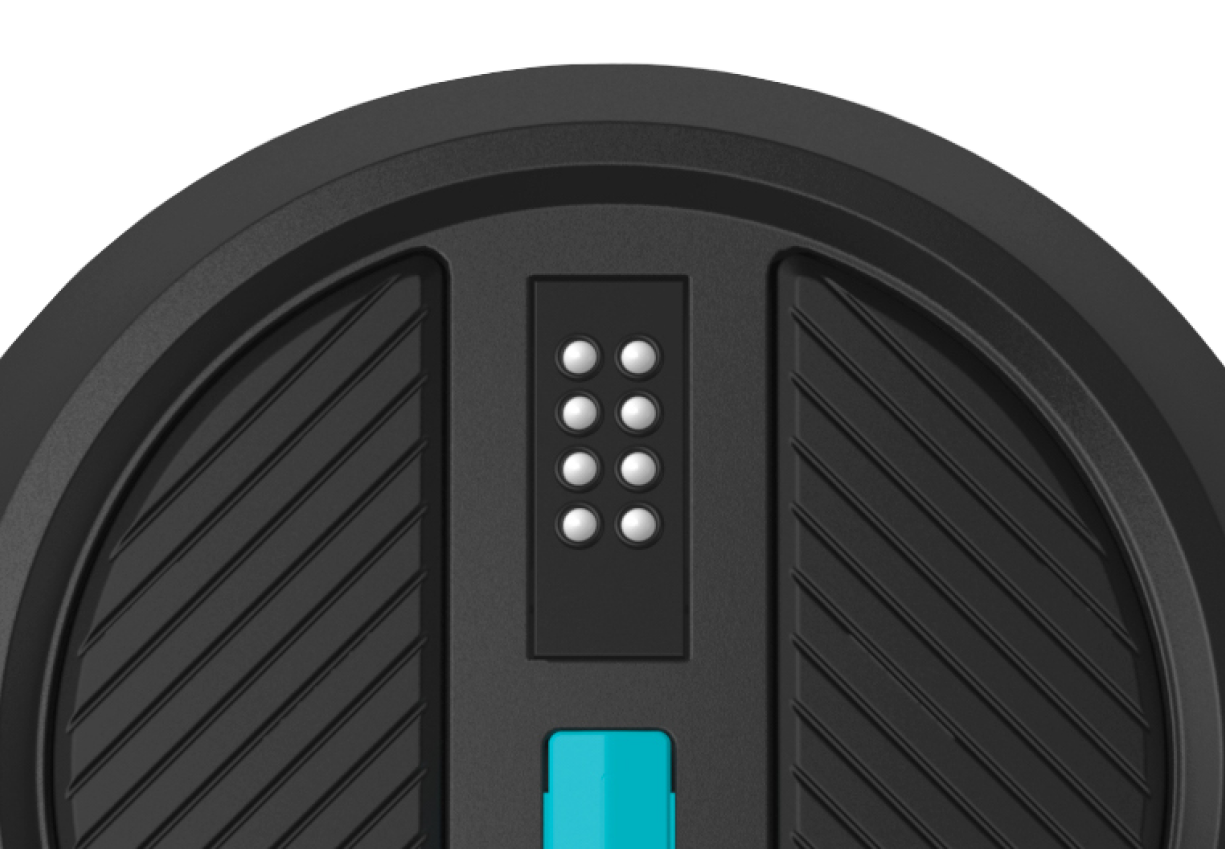 THE ACTION AND BACK BUTTONS SIT ON EACH SIDE OF THE DEVICE
Designed symmetrically to work whether you read braille with your right or left hand.
ON THE FRONT OF BONOCLE IS A USB-C PORT PLACED STRATEGICALLY
So your experience is never interrupted. Easily connerct a reversible wire and keep going.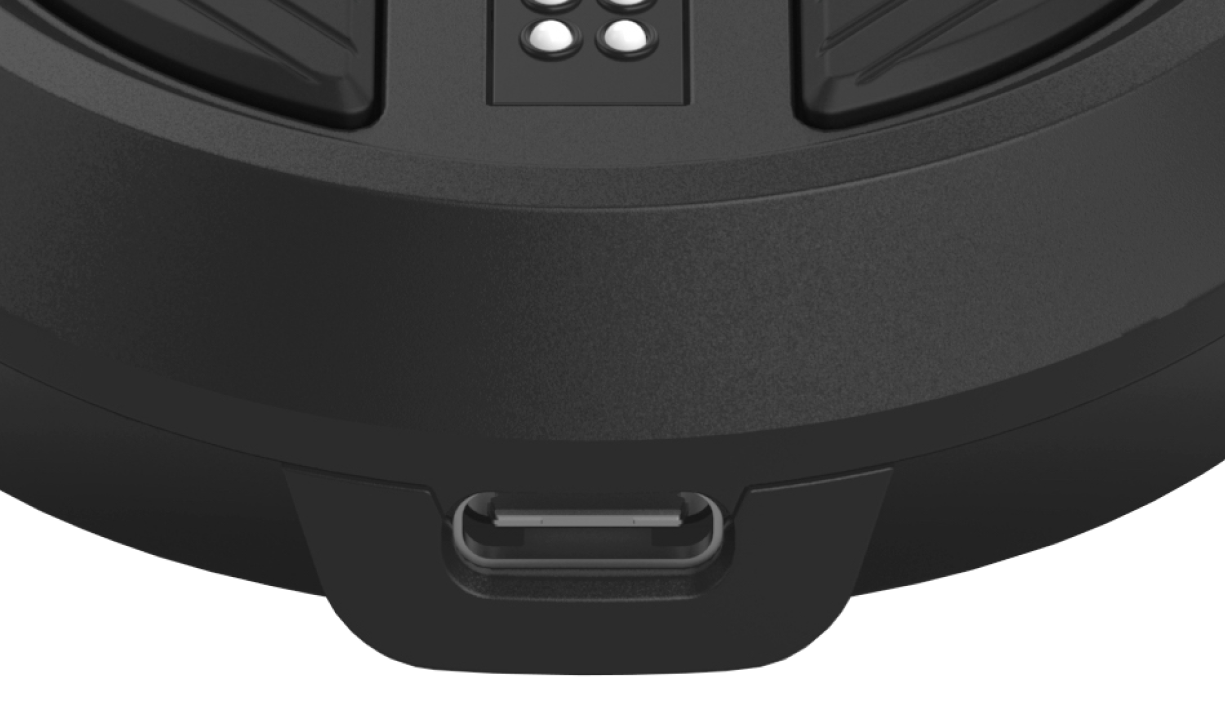 WE WANT YOU TO GET IMMERSED WITH NO CONCERN, SO WE'VE ADDED A STRAP IN THE BOX.
It attaches to a textile lable at the back of the device for your comfort and ease of mind.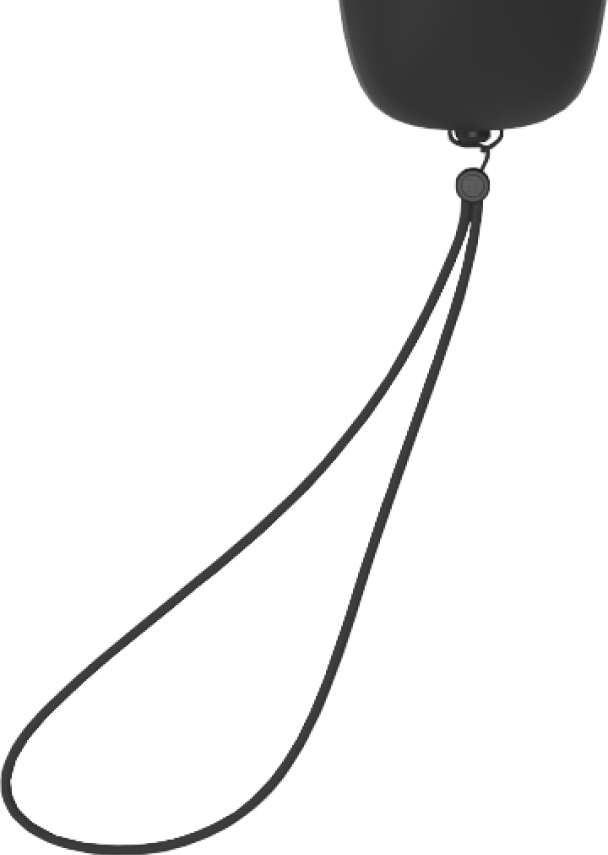 BONOCLE'S HAPTICS ENGINES ADDS AN ADDITIONAL LAYER OF ACCESS WITH DIRECTIONAL HAPTICS
8 different vibration strengths and over 16 different patterns.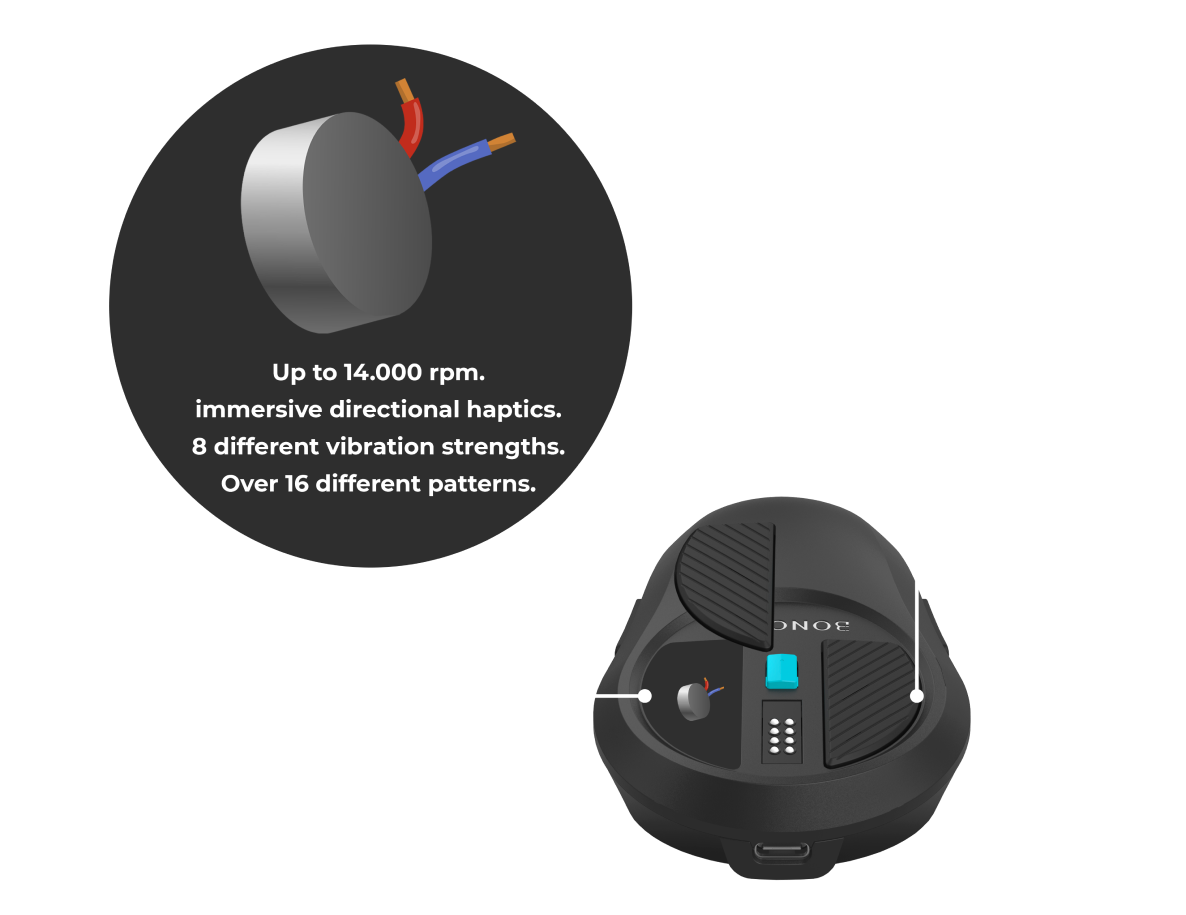 WE WANT TO BRING BRAILLE BACK INTO PERSPECTIVE BY MINIMIZING ITS COST AND SIZE AND MAXIMIZING ON ITS USES.
TO DO THAT, WE CREATED AN APPLICATION LIBRARY BUILT FOR BONOCLE THAT WILL CONTINUE TO EXPAND ON SMART DEVICES TO PROVIDE MORE FUNCTIONS TO SERVE THE BLIND COMMUNITY.
Education Apps

Alphabet App
Learn the basic braille concepts including letters, numbers and practice.
Crosswords
Solve crossword puzzles using Bonocle to navigate the 2D puzzle grid.
Elements App
Learn about all the elements and navigate the periodic table in 2D.

Spelling App
Learn or practice the spelling of words.
Productivity Apps

Reader App
This app will allow users to read PDF documents using the Bonocle device.

Checklist App
Make lists and check them on the go.

Notes App
Write and read notes in braille using Bonocle.

Counter App
Start and keep count of anything quickly and easily using Bonocle.

Sheets App
Navigate the 2D grid of excel and google sheets for better analysis.

Measurement
Slide Bonocle across objects to measure them using Bonocle's optical sensor
Games

Bo's Runner
Help Bo get across the obstacle course in the park in this endless runner.
Flick & Block
Play alone or with a friend and block the balls coming towards your goal.

Bo's Fishing
Catch the biggest and rarest fish using Bonocle as your fishing rod.

Bo's Invaders
Stop the enemies trying to invade the earth with Bo's super spaceship.

Bono Kings
Play with friends or against the computer in this fun card game.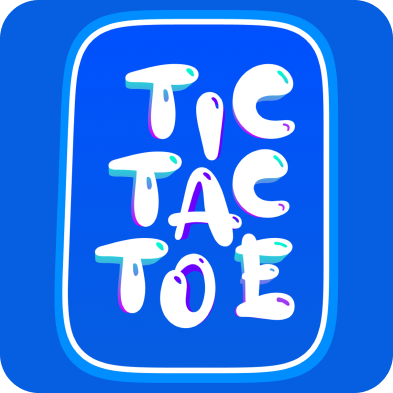 Tic Tac Toe
Play a quick match of Tic Tac Toe against others or on your own.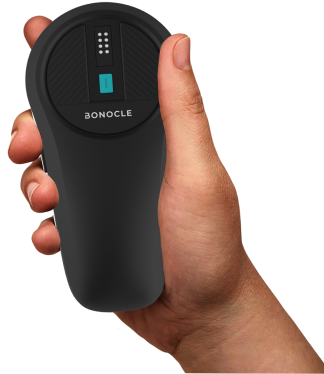 POCKETABLE, ELEGANT AND ERGONOMIC
Bonocle is 8.5 CM LONG, 4 CM at the WIDEST and weighs 9g. Its designed in a matte black finish that looks and feels awesome with the teal select button clicking in contrast and style.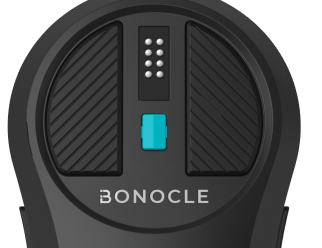 BRAILLE AND HAPTICS FOR TACTILITY
Digital has become tactile.The combination of braille and directional haptics give documents, games and apps a new dimension to interact with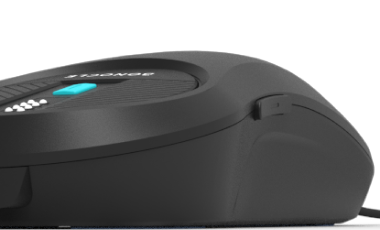 BUTTONS DESIGNED FOR YOUR HANDS
Bonocle was meticulously designed to be symmetric for right and left handed users and the buttons have been placed to be inviting to use. Boncole has 5 control buttons and 2 system buttons.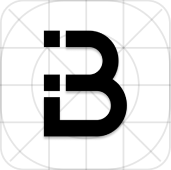 CUSTOMIZE IT YOUR WAY
It's your way or no way. Bonocle adapts to your needs; everything is customizable, whether its reading modes, motion control, button orientation, or languages.

A GROWING APPLICATION LIBRARY
One device, three categories, endless applications. Bonocle was made to continually expand through software with new apps continously developed to serve the needs of the community.